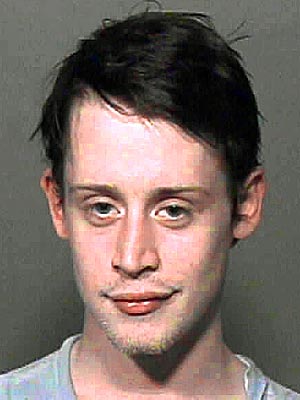 Subject: Macaulay Culkin
Charges: Police arrested the former child actor in Oklahoma City after the car he was riding in with a friend was stopped for speeding. Culkin was found carrying marijuana and two controlled dangerous substances. He immediately posted $4,000 bail.
Date: Mugshot taken on September 17, 2004
Verdict: Culkin was sentenced to a one-year deferred jail term and ordered to pay almost $1,000 in fines.